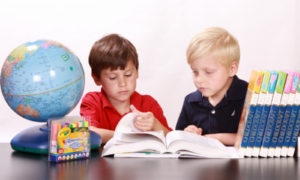 There may be various reasons for considering a psychological or a psycho-educational assessment for your child. It can be a teacher has expressed concerns about your child's attention, behavior or learning. Perhaps, your child struggles to make or keep friends, or control his/her feelings, or follow directions. It can also be that you are planning your child's high-school or post-secondary education and would like to know your child's unique learning style and abilities.
At Horizon Psychological & Counselling Services we offer comprehensive psychological assessments that explore in detail your child's strengths and possible difficulties in various areas (i.e. intellectual, academic, social and emotional functioning). You will gain a better understanding of your child's needs and will receive specific recommendations for building on strengths and addressing difficulties at home and at school.

Psychological assessment can help identify:
Attention Deficit and Hyperactivity Disorder (ADHD)
Autism Spectrum Disorders (ASD)
anxiety and depression
PTSD and other trauma and stress-related disorders
Learning Disabilities
Intellectual Disabilities, cognitive and memory problems
giftedness and unique learning strengths.
Call (306) 290-8720 to find out about details and rates. We will be glad to hear about your needs and answer your questions.
Save
Save
Save
Save
Save
Save