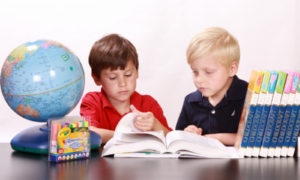 There may be various reasons for considering a psychological assessment for your child. It can be a teacher has expressed concerns about your child's attention, behavior or learning. Perhaps, your child struggles to make or keep friends, or control his/her feelings, or follow directions. It can also be that you are planning your child's high-school or post-secondary education and would like to know your child's unique learning style and abilities.
Horizon Psychology provides comprehensive psychological assessments that explore in detail your child's strengths and possible difficulties in various areas (i.e. intellectual, academic, social and emotional functioning). You will gain a better understanding of your child's needs and will receive specific recommendations for building on strengths and addressing areas of difficulty.
Psychological assessment can help identify:
Attention Deficit and Hyperactivity Disorder (ADHD)
Autism Spectrum Disorders (ASD)
learning disabilities
anxiety and depression
PTSD and other stress-related disorders
intellectual issues and disability
giftedness and unique learning strengths.
Save
Save
Save
Save
Save
Save