By Melissa Howard
It's not easy to admit that you are at risk of suicide. Asking for help when your emotional wellness hangs in the balance is difficult, but it is necessary to do so to save your life. If you exhibit any of the following warning signs, it is time to seek help.
You Have One or More "Is Path Warm" Warning Signs
The first step to prevent suicide is recognizing the signs that you are in distress and are at risk. The American Association of Suicidology has created a tool, Is Path Warm, to help you identify the warning signs of suicide: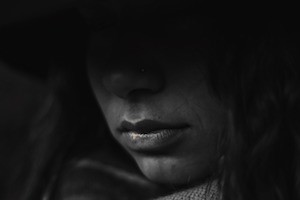 I – Ideation (suicidal thoughts)
S – Substance abuse
P – Purposelessness
A – Anxiety
T – Trapped
H – Hopelessness/Helplessness
W – Withdrawal
A – Anger
R – Recklessness
M – Mood changes
If you're experiencing any of the warning signs outlined in Is Path Warm, it is time to seek help. The key is to be honest with yourself when evaluating where you are with Is Path Warm.
While no one portion of Is Path Warm is a stronger indication of being at risk for suicide than another, substance abuse plays a critical role in your level of risk. In fact, research shows that alcohol and drug abuse are top risk factors for suicide, and people with substance use disorders are more likely to commit suicide than people who do not abuse substances.
According to the Institute of Marriage and Family Canada, approximately 90% of individuals who commit suicide suffer from depression, another mental illness, or a substance abuse disorder. If you have been in recovery, you know that you have to heed your emotional, mental, and physical health. Telling your counselors about your Is Path Warm warning signs is crucial to keeping yourself safe.
Your Depression Negatively Impacts Your Physical Health
According to aDrugRehab, you should exercise and eat healthy foods to support your emotional, mental, and physical health. Exercising releases endorphins to create a natural high that helps you feel better and regulates your brain chemistry and mood in a positive way. You also should exercise regularly to release your stress and balance your emotions.
However, being depressed or having anxiety puts you at greater risk of suicide and makes it even more difficult to put your physical health first. If you are so depressed or anxious that you cannot get out of bed in the morning or cannot force yourself to get off the couch to go for a walk, you are at risk of suicide. You also are at a greater risk of suicide if your depression results in increased social isolation and significant changes to your appearance and hygiene.
If these warning signs describe you, it is time to reach out for help. Ask a friend to check in with you daily to go for a walk or practice yoga together. According to the Mayo Clinic, depression and anxiety improve with exercise. When you work out or engage in physical activity, you ease your symptoms, feel better, and increase your chances of keeping depression and anxiety at bay for the long-term. Scheduling time with a friend to exercise on a daily basis will hold you accountable and prevent you from feeling isolated.
You Think or Talk about Suicide
If you have suicidal thoughts or talk about wanting to die or killing yourself, you need to get help immediately. Also, get immediate help if you look for a way to kill yourself, or feel hopeless or as though you have no reason to live, feel trapped, or feel unbearable pain. If you experience suicidal thoughts, call a crisis center for help immediately. You can connect with a trained crisis worker any time of day, seven days a week. If you are in immediate danger of harming yourself, call 911.
It is not too late to seek help if you are at risk of suicide or need to improve your emotional wellness. First, use the Is Path Warm tool to determine your risk. Then, evaluate whether your depression impacts your physical health and reach out to a friend to increase your level of physical activity. If you are thinking or talking about suicide, seek help immediately.
To learn more, visit stopsuicide.info
Image via Pixabay by Free-Photos